Just recently, Memebox accepted me as one of their influencers. What that means is that they kind of sponsor me from time to time and send me products to review for them. This is super excited because this is my first sponsorship, and it really feels good that companies want to work with a mere human like me :3.
So I am doing a first impression on these two Sally's box products, the gold snail hydrogel mask and friendly argan hair mask which was featured in the Rapenzel memebox. I had to do videos for these two products because it would be kind of hard for me to
*
Disclaimer:
They did send this to me for free for reviewing purposes, but please do not confused this and think they send me all the boxes I have unboxed in the past. I'm not that popular LOL. Again, mere human....*
P.S. Coupons will be linked below of this post for Memebox, and links to where you can buy these products.
The first product I got to review was Sally's box friendly argan hair mask retailing for $4 and contains 1.18g (the cream that is). You can find this product here!
When i got this product, I didn't really know what to expect. When I was a toddler, I had really dry and frizzy hair to the point it made me look like I had an afro. It was pretty cool, but back then, the internet didn't really exist. The computer was just used to type things and play CD games that came from cereal boxes. So social media was not a thing back then, about a decade ago that is. I'm talking like this was the stone ages HAHA.
Finally during the end of my elementary school years, hitting high school, my mom bought a professional hair straightener. That brand was Sedu, which I still use to this day. I didn't really think much of the straightener because we used other straighteners like Revlon hair straightener that had steam. Of course that thing didn't work. But then when I went to use the Sedu straightener, my hair was magically super straight and not frizzy another :O. I was amazed!
Every morning before school, I would wake up an extra 20 minutes earlier to do my hair. I was so obsessed with changing my hair, I looked like a monster. Seriously! I got a hold of hair oils, put it in my hair before I straightened it and you see steam from all the oil coming out of the straightener. I think about it now, it was the same as me frying my hair. :S. I would show you a photo of back then, but just imagine a girl with glasses, and the grudge looking hair. It was that straight!! I look to scary to show you on the internet haha.
I had my fair share of hair mask and hot oil treatments, but none of them worked. So my expectations for this product is down the drain pretty much.
How to use:
1) After shampoo rinse, towel dry hair and use hands to apply oil treatment from root to tips.
2) Cover hair with essence coated plastic cap and massage.
3) Leave on for 10-15 minutes before removing cap and rinse hair with warm water.
Memebox didn't really send us an info. card, so I was slightly clueless using these products. But there was luckily some English in the back!
I couldn't really take pictures while showing you guys how to use this product. I actually forgot to massage the cap into my hair, but the results were still pretty awesome. Enjoy my first video ever :D. Hope I did okay.
After I showered, washed my hair and popped out of the bathroom. I smell fresshhhh~
I am ready for a treatment. Actually I'm more ready to head to bed since I woke up at 5 am to go to work that day. Haha but I wanted to do the first impression because it already has took too long to film and upload.
I swear it's just me guys! This is kind of werid because I'm usually behind the camera. Hehe I have Ursala hair.... Yep, same same HAHA.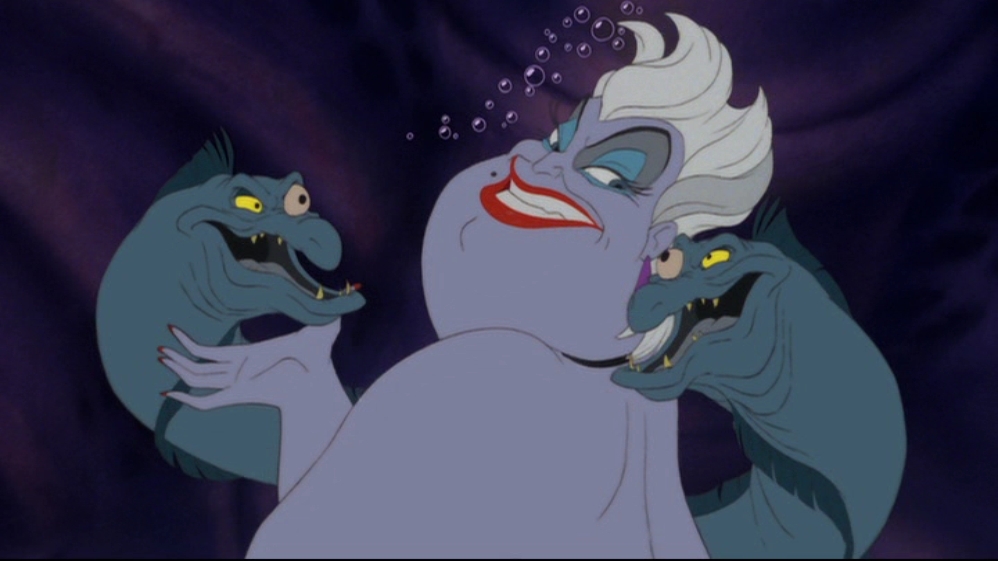 They sent me only one of these hair masks, so I was super nervous if anything happened with me trying to upload it into my computer. But good thing it all worked out or else I would have been screwed.
Final thoughts:
So as I stated in my video, I said I might get this in the future. But mostly likely not because I am too lazy to sit around with my hair all wet with a hospital cap on, walking around the house. I'm one of those people that would rather just take a quick shower, dry my hair and be done with. My daily routine just consists of washing my hair once every three days. I don't even use the flat iron anymore, and I don't use any serums because I'M HELLLLLA LAZY~. Don't judge me.
The results that this mask gave was really nice though. It made my hair really soft, very moisturized and it surprisingly didn't make my hair greasy! I tested this out by not washing my hair for four days (yea yea, I'm dirty... deal with it XD), and my hair still felt like when I just washed my hair. It was weird! But maybe because it got really cold where I live. We might never know, but I know that this hair mask did do its job with moisturizing, very soft and made my hair shiny!
I do recommend this product and at $4, it isn't that big of a lost even if it doesn't work for you. But I would say it will work for anyone ;).
The second product is Sally's box hydrogel mask retailing for $24 USD for 10 masks. They do not sell this on Memeshop yet. Werid... LOL. I can't find much information in English, but for those of you that can read korean,

here you go.
Again, I wasn't very very excited to get this product since I thought it was just another mask but boy oh boy was I WRONG! I LOVE THIS MASK WITH A PASSION. I thought, yey, another paper sheet mask that just moisturizes my face, i say hopefully. I didn't expect the mask to be GEL. I haven't tried a gel face mask but I have tried the gel under eye masks and they feel amazing. I took the mask out of the packaging, it was GOLD. BALLINNN~~ Make that money rainnnnnnnnnnnnnnnnnn.
And then I put it on my face. My face was getting dry from not using any moisturizer since I had to film the hair mask first. So my face really needed this. After I put it on, instantly my face felt cool and restored. When I peeled it off, I was kind of sad actually. I just wanted the mask to be a part of me XD.
How to use:
1) After cleansing your face, apply some skin toner.
2) Open the package and remove the protective upper and lower films.
3) Apply the mask sheets evenly on your face keeping the eye and mouth area clear.
4) Remove the mask in about 30 minutes and gently use your fingers to pat any remaining product into the skin until thoroughly absorbed.
Final thoughts:
Out of the two products, this product I would most likely buy again. This is one of my favorite masks at the moment and I'm sad I only got one more :(. I made sure to not use anything else after I used this mask, no moisturizer, no serum, nothing and I wanted to see if my skin felt dry or tight. I actually fell asleep right after filming and drying my hair, so there was no way for me to accidentally moisturize myself (that sounds wrong HAHA). My face after the mask felt just like me using serum, moisturizer, oils. It felt the same. It was refreshing :). I would definitely, DEFINITELY recommend this mask. I love it. Memespies, bring this into the memeshop please!
Hope you found this hopeful! Let me know how I did with my first batch of videos :). It took like three days to get it decent. So annoying XD. Well I mean more like presentable.
X40KLV: $5 off $30 on any orders (yea they changed the policy to over $30 now :(... not happy either)
Freeshippony50: free international shipping for orders over $50
MEMEBUNDLE3: $5 off an order with 3 memeboxes or more
MEMEBUNDLE4:
$8 off an order with 4 memeboxes or more